The Blue Heron
The Blue Heron has been the Littleton family's vacation home on Lake Martin for over 40 years. The home was designed in 1972 by noted architect Nicholas Davis, a leading member of the highly-ranked Architecture faculty at nearby Auburn University. Nick, in close collaboration with the Littleton family, pioneered a non-invasive environmental style of building that was decades ahead of its time. The American Institute of Architects awarded the home its Honor Award in 1973 for its use of sustainable materials, openness, and integration into the mountain's slope towards the water.
The Blue Heron offers fully-furnished suites with private lakefront screened porches, private baths, kitchen or kitchenette, and private entrance. Each room is equipped with WiFi, furnished with original art and vintage furniture, and comfortably sleeps 2 guests. Blue Heron guests have free use of the dock and decks, as well as all waterfront lounge chairs, kayaks, and canoes during their stay. There is also a spacious screened porch with four built-in bunks, open to all for drinks, coffee, or napping.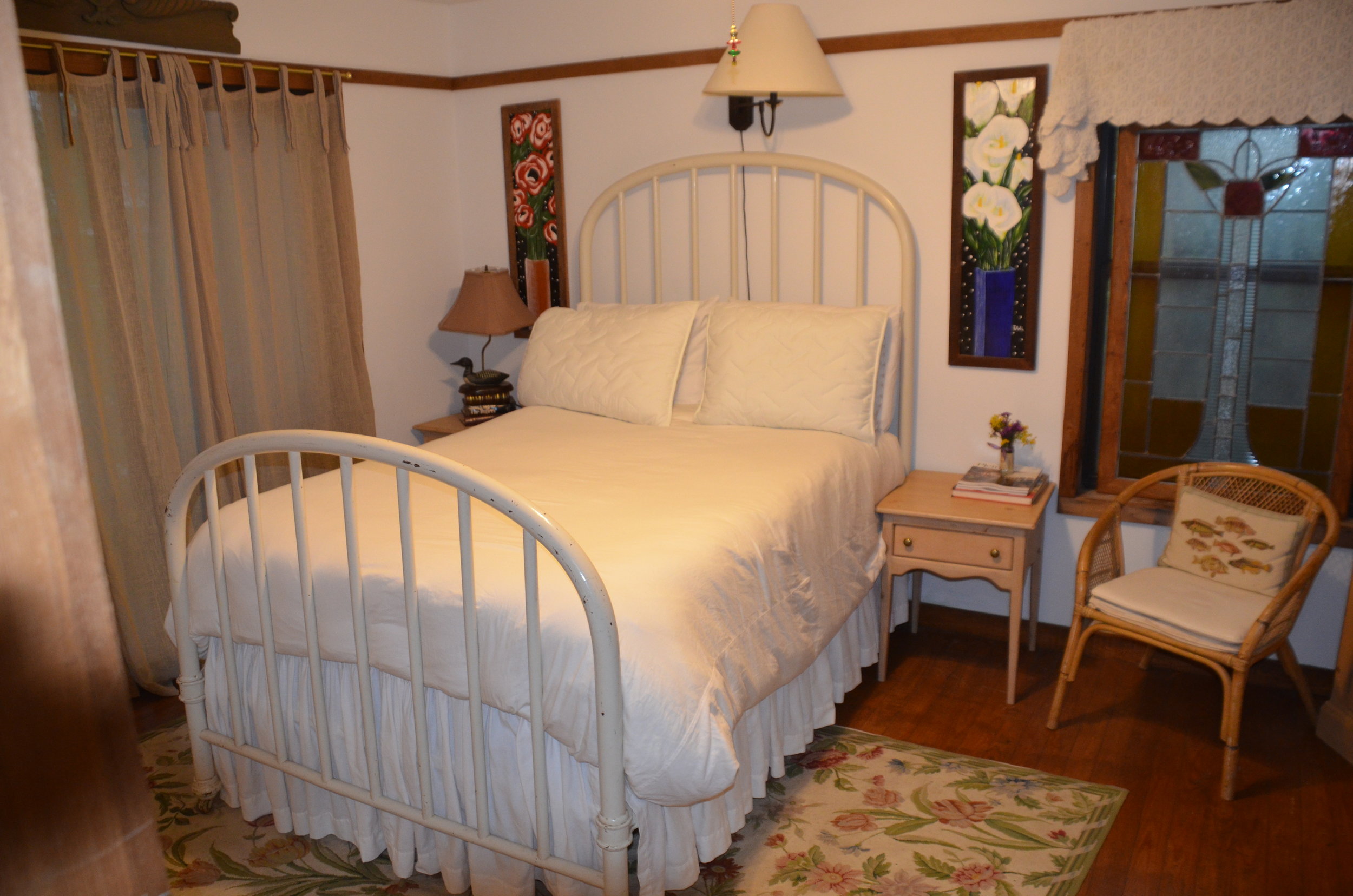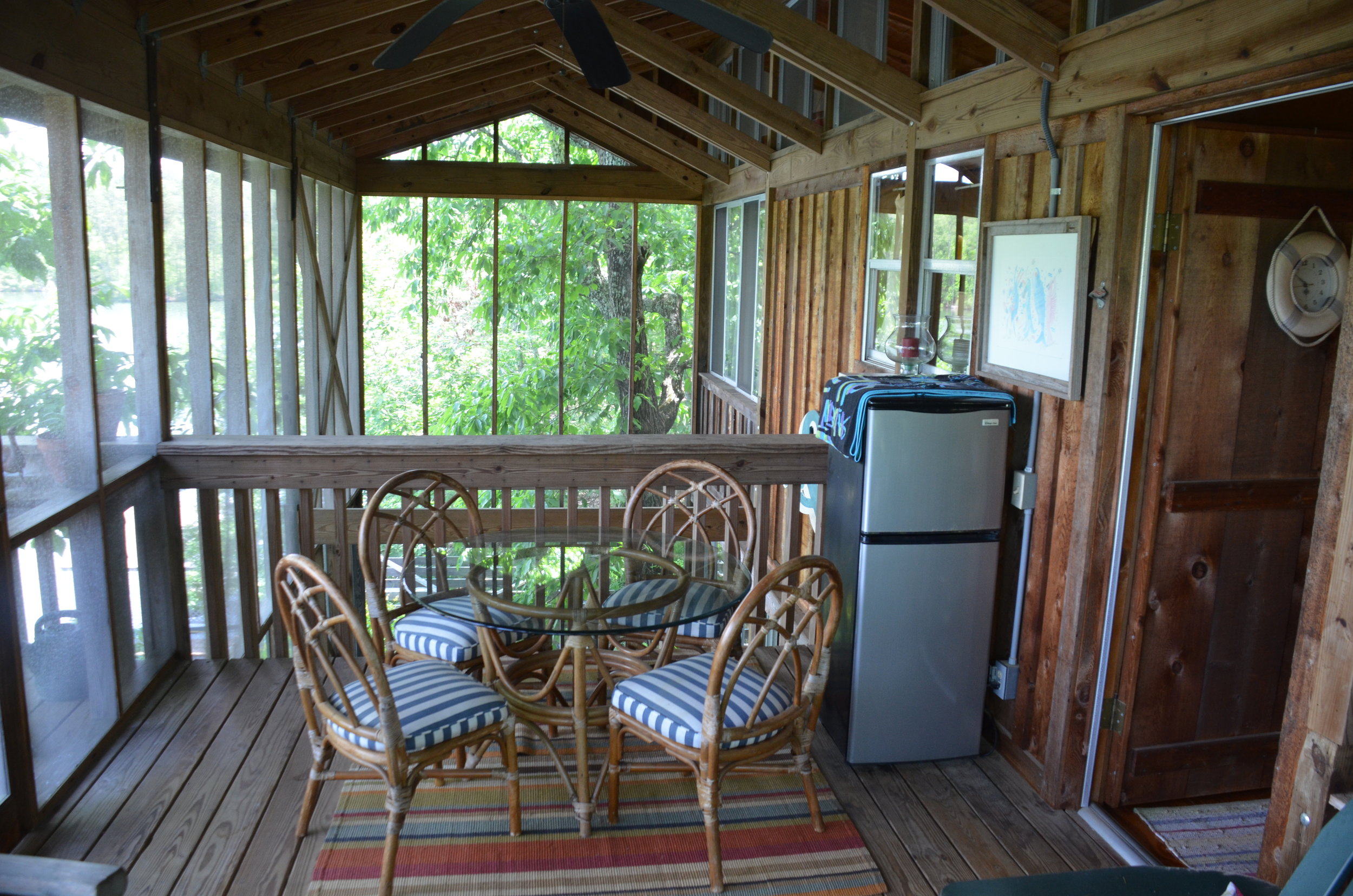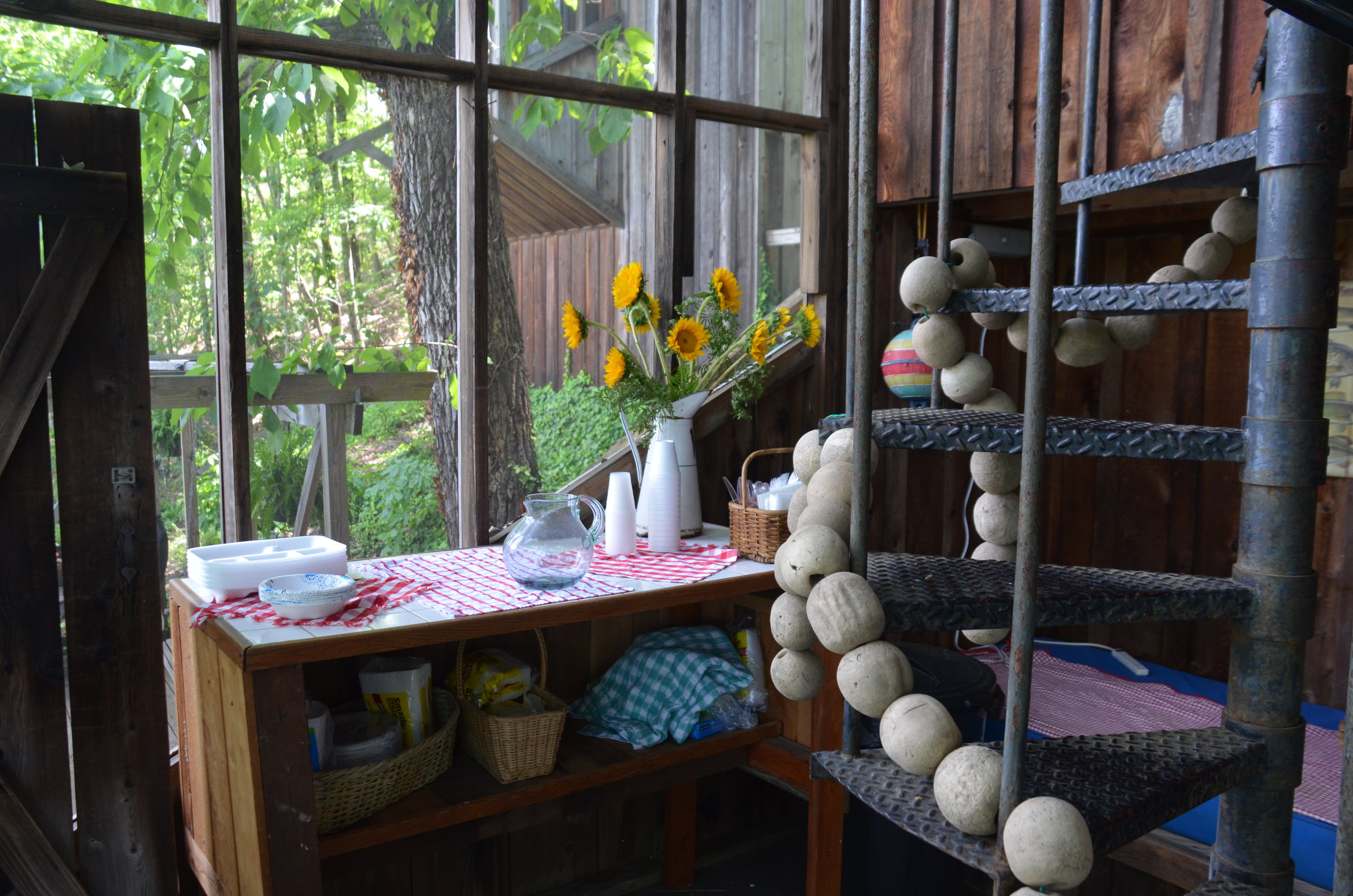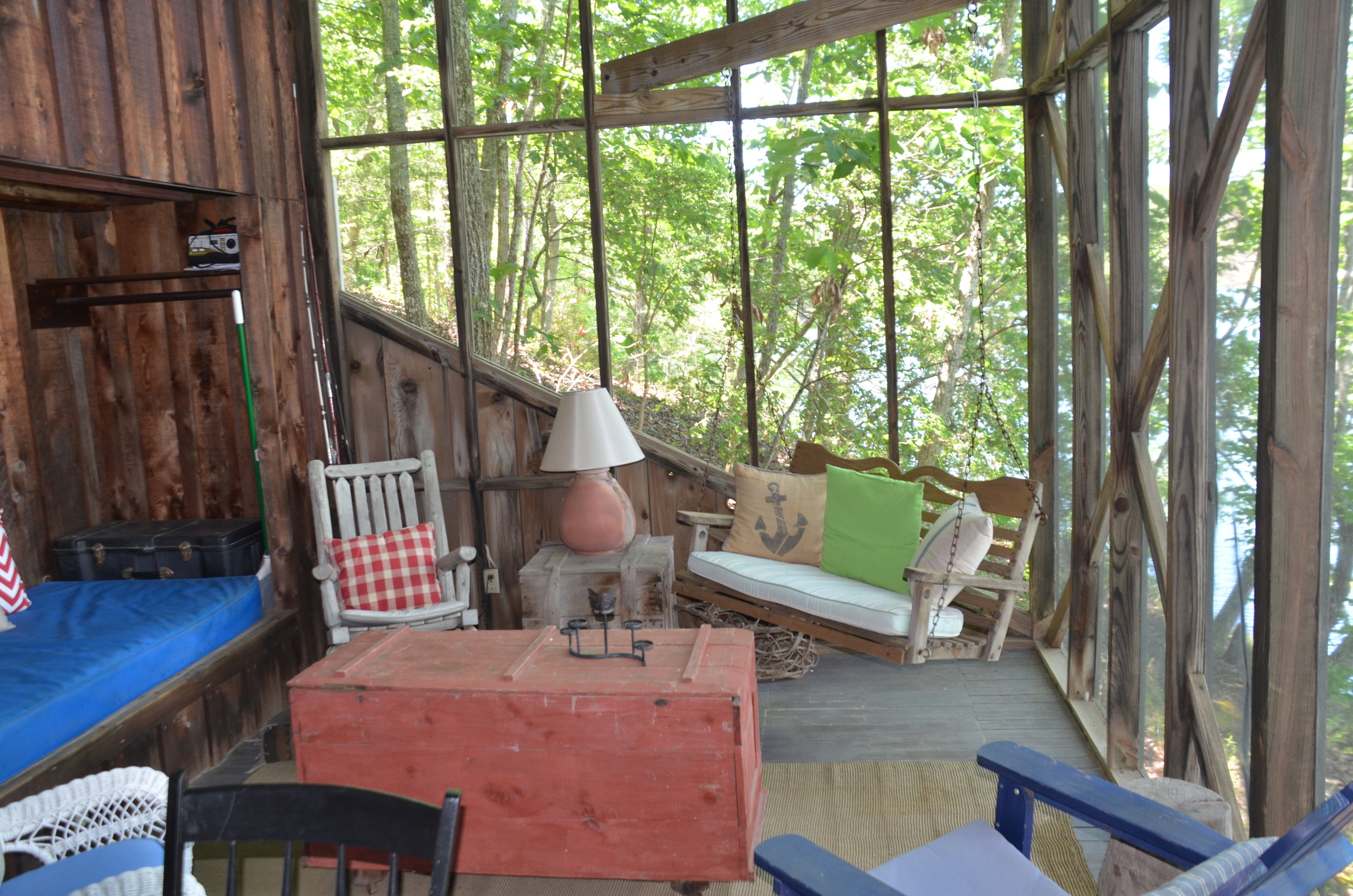 The Studio
Our custom-designed studio was constructed by master builder Ray Berry, who built all but the 1972 original core of the Blue Heron. The studio has large, northern-light facing windows with panoramic prospects of woods and water. All classes are limited to ten students.The exterior is sheathed in cedar board-and-bat and old tin with a new metal roof. The 20-foot ceiling is tied together with 200-year-old hand-hewn Northern Red Oak beams and long banks of hidden incandescent bulbs for great light with no glare. There is a kitchen and half-bath on the main floor, and a loft bedroom with full bath that is occupied by our teaching artist during a workshop, but available to our guests during artists' retreats. Water, coffee, tea, and snacks are always available. The studio is Dorothy's favorite place in the world to be, and you'll see why once you step inside and create your own memories, friendships, and wonderful works of art.